---
Report
pronzite
VIP
HEWWOOOOWUWU!!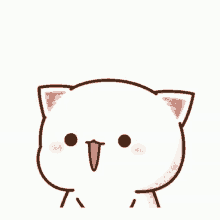 Old JPA users you still exist not?If you are then hello I'm so happy you still exist ( ´•̥̥̥ω•̥̥̥` ) Let me gib some huggies~ <3
I DON'T KNOW WHAT TO WRITE HERE ANYMORE...
---
Uh so, I from old version here, so I no active on this new version. I love cats. But I allergy. But I still love their floffiness. But they no love meeeee...ouchie.
I'm sooo less active here these past years / months since the new version of JPA exist because I broken hearted all my hard collected shares and houses IS NOT EXIST ANYMORE THEY SAID IT WILL BE BACK BUT IT'S BEEN LIKE 4 YEARS? OR MORE?? I worked so hard getting points to buy them (个_个)
---
Oh, some people might know me from Yuya Matshshita fan pages/ clubs/ groups. Yeah, it's me your Admin Ren. Too bad I'm not active in contributing as well anymore. I mean, I am quite busy with real life and stuff...Well I'm still a fan nevertheless (or so I believe; I even created a server for this boi so I am still!) It's just, life is not always a yahooo- ¯\_(⌣̯̀⌣́)_/¯
---
(I don't feel like updating opr removing this one below though so I'll just leave it..)
By the waaayyyy....
..this is the twisted boy; MATSUSHITA YUYA.
Sweet good looking... Cool charismatic leader... ..yet TWISTED!
Way more twisted than me! That's why, just run away when you see him if you want to live longer.