DADARAY To Release "DADASTATION" On 12/6
5yr ago · Friday 17 Nov, 2017 - 04:31pm UTC ·
ManieJpop
· 1 upvote · 0 comments · 338 views
This is a community contribution written by
ManieJpop
The views expressed in this publication do not necessarily reflect the views of JpopAsia.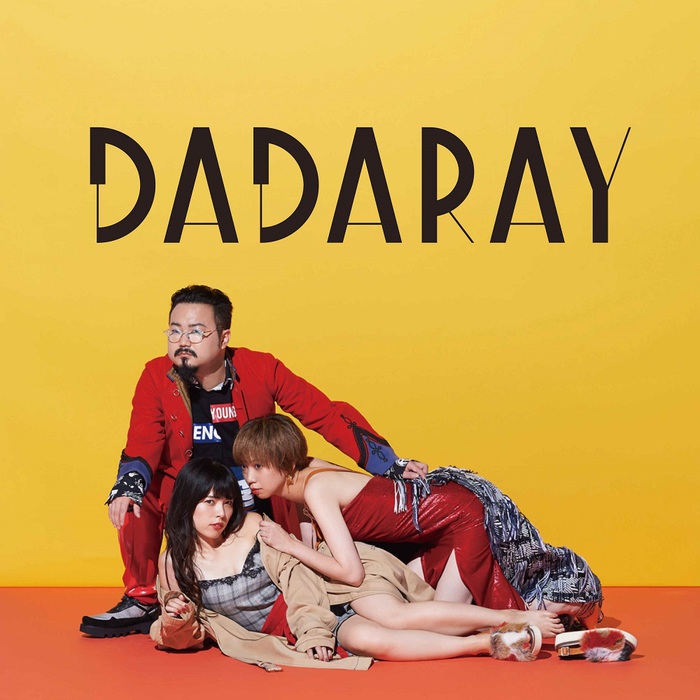 The band unit DADARAY led by Kyujitsu Kacho (Bassist for Gesu no Kiwami Otome) released a photo jacket for their first album"DADASTATION", which will be released on December 6.

The photo jacket of the album was photographed by Tsutomu Ono. The album cover shows REIS (lead vocalist/keyboard) a dignified expression.
The lead song on the album is "I Wanna Slap You a Bit" as it was written and compose from Enon Kawatani (leader of Gesu no Kiwami Otome and indigo la end). The music video is directed by Kensaku Kakimoto.

"DADASTATION" TRACKLIST
1. I Wanna Slap You a Bit ( 少しでいいから殴らせて)
2. Basue (場末)
3. Otona yarase te yo [DADA ver.] (大人やらせてよ)
4. Utsukushii shiuchi (美しい仕打ち)
5. Dare ka ga kisu o shi ta (誰かがキスをした)
6. Dada sutēshon (ダダステーション)
7. Tomodachi (トモダチ)
8. WOMAN WOMAN
9. Bokura no mainoriti (僕らのマイノリティ)
10. For Lady (Remix by YYIOY)
11. Ikitsukushi (イキツクシ)
12. Toukyoushiguma (東京Σ)
13. Yasashiku oni ni (優しく鬼に)