Tatsuya Ueda to Appear on NTV's Virtual Detective Tabito Higurashi
6yr ago · Friday 9 Dec, 2016 - 11:45am UTC ·
TEPPEIholic
· 2 upvotes · 0 comments · 1,228 views
This is a community contribution written by
TEPPEIholic
The views expressed in this publication do not necessarily reflect the views of JpopAsia.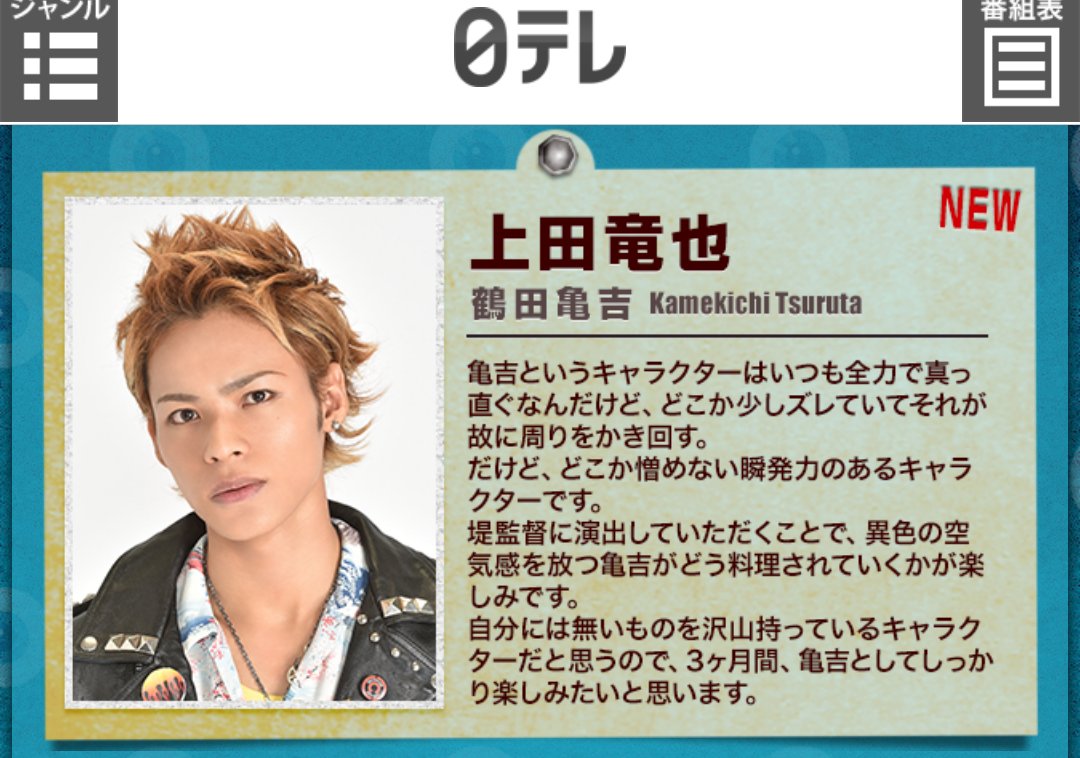 The story revolves around Tabito Higurashi, a private detective, who lost his hearing, sense of smell, taste and touch. He only has his sense of sight left. He finds lost things using his sense of sight.

KAT-TUN's Tatsuya Ueda will act as an additional cast for its continuation. According to its producer, Ogino Tetsuhiro, he finds Ueda as a cool, sexually attractive, naughty and playful type of guy (during KAT-TUN's live) and thought it would be best to have him play the role of Kamekichi Tsuruta for the upcoming continuation of last year's TV movie with the same title.

It is scheduled to be aired on January 22, 2017.