Gremlins Reveals Details on Debut CD
8yr ago · Friday 20 Sep, 2013 - 10:16pm UTC ·
Keia
· 1 upvote · 0 comments · 2,890 views
It was last month when
we introduced the solo projects of Nightmare members Hitsugi and RUKA to you
. Now
Gremlins
,
Hitsugi
's project, revealed details on its upcoming debut CD:
The title is "
the Carnival
" and it will be released on October 16th.
Type A for 2100 Yen includes three songs titled "the Carnival", "to die" and "INSANE" and comes with a DVD featuring the PV for "the Carnival".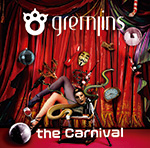 Type B costs 1575 Yen and includes the same three tracks and an additional song that turns out to be
hide
's "DICE". Gremlins will cover this song for this CD.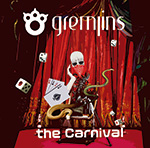 And there's also a PV preview available! Check it out below:
[ytid=-lRzTtdJ7mw][yttitle]GREMLINS - the Carnival (short preview)[/yttitle][ytcontent]from 2013.09.17 爆烈!ナイトメアGREMLINS1st Single「the Carnival」 2013.10.16(wed) Release!![/ytcontent]
Do you like it? What do you think about Hitsugi being a vocalist?
Source:
jpopasia.com
Shared by:
Keia