"Danshi Koukousei no Nichijou" Become Live Action Film!
tv-movies
posted by
Kami2sama
on 17 April, 2013 at 10:53 am · 21 comments
"Danshi Koukousei no Nichijou" (Daily Lives of High School Boys) will be adapting into a live action film! The popular comedy manga by Yamaguchi Yasunobu sensei tells a story of a group of high school boys and their unordinary lives. The manga received great praises from critics and was made into an anime last year.
Matsui Daigo will be the director of the project; Director Matsui commented that he spent his high school years in all boys' school. He can identify with the Daily Lives so much and looking at the boys' logic objectively; it is so simple and silly that it makes him embarrassed because it felt like he was making his documentary.
Suda Masaki will star in the film as Takakuni, while Nomura Shuhei will play the role of Yoshitake and Yoshizawa Ryou as Hidenori. The film will tell a story of a school festival that is being jointly organized by Tadakuni, Yoshitake, and Hidenori's all-boys school and an adjacent all-girls school.
The film will also feature a new original character named Saino, played by Kurihara Rui Actresses playing the roles of female high school students include: Okamoto Anri Yamamoto Mizuki, and Uema Mio . Other supporting cast includes Shiratori Kumiko, Takatsuki Sara, Koike Yui, and Okuno Eita.
According to the official website the movie will premiere this fall on 12th of October.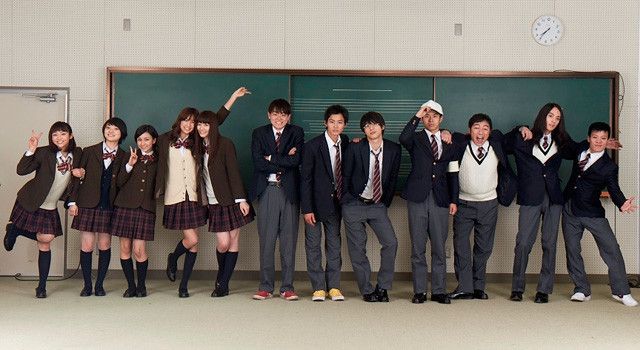 dannichi-movie.com
Eiga.com
ANN
Crunchyroll