T-ara (Korean: 티아라) is a 6-member South Korean girl group. They are managed by Core Contents Media, the same company of groups SeeYa, Davichi, and FT Island. Originally a 5-member group, two members left before the group's debut, being replaced by three others. Before their official debut, there was a high level of interest in the group as they were called "Super Rookies". T-ara debuted with the single "Lies" (Korean: "거짓말").
Musical History
Pre-debut
The original first five T-ara's members were trained for over three years, and released their first song "A Good Person" for the Korean drama Cinderella Man OST. In early 2009, member Ji-Yeon was included in a collaboration with labelmates SeeYa and Davichi for a song called "Woman's Generation", which topped charts and became a success.
Debut
In June 2009, Core Contents Media announced that Ji-ae and Ji-weon left the group due to differences in music style. Boram, So-yeon, and Q-ri were added to the group soon after. The group's agency began to release promotional pictures in July 2009, all different from each other, in order to introduce the members to the public. Soon after, T-ara released their debut single "Geojitmal"(Lies).
T-ara made its debut on MBC's Radio Star talk show, which was unusual as most groups debuted on the various network music shows. The music video was also released that day. Their first performance was on MNet's M! Countdown show, where they performed "Lies" and "Wanna Play". Their debut was looked upon negatively by netizens, who noted that it was lipsynched and commented that it seemed like an elementary school performance. The group announced afterward that future performances would be live. T-ara have reached 1,000,000+ hits on GomTV in 2 weeks.
Members Profiles
Eun-jeong


* Date of Birth: December 12, 1988 (1988-12-12)
* Position: Leader, Rapper, Sub Vocalist
o Starred in various music videos for FT Island. Including "Love Sick" and "Thunder + Only One Person"
o Had a cameo in the TV series Princess Hours
o Starred in Gosa Death Bell in August 2008
Hyomin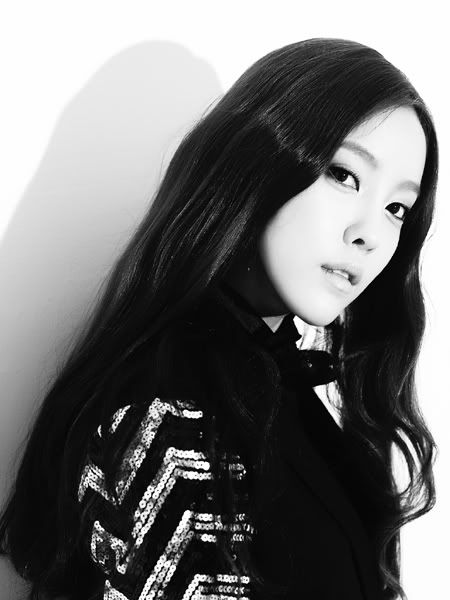 * Birth Name: Park Sunyoung
* Date of Birth: May 30, 1989 (1989-05-30)
* Position: Main Vocalist, Rapper
o Starred in FT Island's music video for "Heaven"
o Made a cameo in SG Wannabe's music video for "Unforgettable Breakup"
Ji-yeon


* Date of Birth: June 7, 1993 (1993-06-07)
* Position: Sub Vocalist
o Starred in SG Wannabe's music videos for "Cry" and "My Baby"
o Cast in MBC's drama Soul
o She was a model during pre-debut years and she had once modeled with SHINee
o Collaborated with SeeYa and Davichi on a single called "Women's Generation", soundtrack for a Korean drama called Cinderella Man.
Boram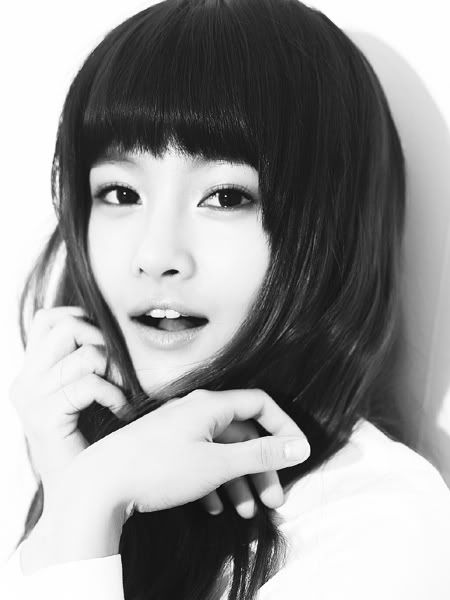 * Birth name: Jeon Bo-ram
* Date of Birth: March 22, 1986 (1986-03-22)
* Position: Vocalist
o Starred in Kebee's music video for "Feeling You"
o Released various solo singles
o Father is Jeon Young-Rok and mother is Lee Mi-Yeong
Q-ri


* Stage name: Q-ri (Hangul: 큐리)
* Birth name: Lee Ji-hyeon
* Year of Birth: 1986 (age 23)
* Position: Sub Vocalist
o Modeled before debut as a singer
Soyeon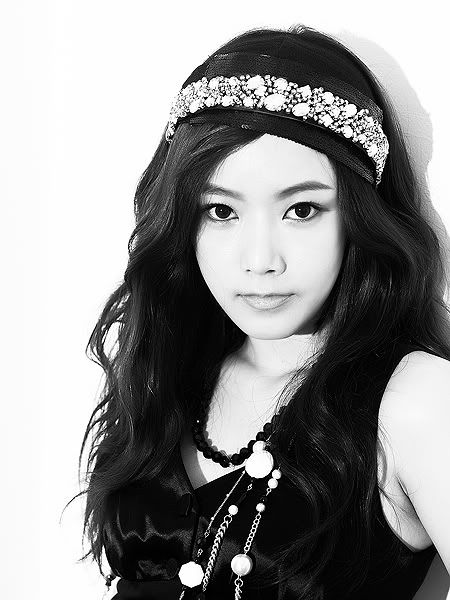 * Birth Name: Park Soyeon
* Date of Birth: May 10, 1987 (1987-05-10)
* Position: Main Vocalist
o A trainee in SM Entertainment
o One of the 11 trainees who trained to be in Girls' Generation, however she gave up during the time of training.
Former Members
Ji-Ae
* Birth Name: Lee Ji-Ae
* Position: Leader, Lead Vocalist
Ji-Won
* Birth Name: Yang Jiwon
* Position: vocalist
o Featured in 'Gosa Death Bell'
o Good Entertainment Trainee before entering T-ara
o Featured in 'A Story Sadder Than Sadness'
[size=8]credit to: wikipedia
pictures credit to: popseoul[/size]
아나요~