GOT7 Attending Photoshoot With 'Grazia' Korea Fashion Magazine
4yr ago · Sunday 9 Feb, 2014 - 11:48am UTC ·
bbizzie
· 1 upvote · 0 comments · 6,940 views
Rookie boy band
GOT7
was attending photoshoot with weekly fashion magazine '
Grazia
' Korea. The band was appeared in February issue in the fusion of street style clothes with some retro and punk-rock elements, preserving hip-hop extra baggy clothes: sleeveless shirts and sportswear.
For the main interview, the band chose 2 members,
Jackson
as the most confident member and
Mark
as the most Korean-like member among non-Korean. Later Mark commented it: "
Since I was a child I've lived in different countries, I can adapt to a new environment, culture very quickly. Jackson can't eat any spicy food, though BamBam and I like it so much.
"
Jr.
shared some words about his recent hobby: "
Taking acting lessons has widened my skills in singing and dancing. Since an imagination is one of the irreplaceable parts, I made reading my new hobby. Recently I'm reading Miyabe Miyuki's crime novel 'All She Was Worth' and Paulo Coelho's 'Alchemist' and 'Eleven Minutes.'
"
Youngjae
, praised by the band's producer, the CEO and founder of JYP Entertainment,
Park Jin-young
, said with a smile: "
As vocalist he told me that my high-pitch voice is very smooth and clear.
"
BamBam along with
Yugyeom
added: "
Park Jin-young told us that if we have money to pay for living expenses this is enough. The true way to happiness is doing things we love. We will keep these words in our hearts forever.
"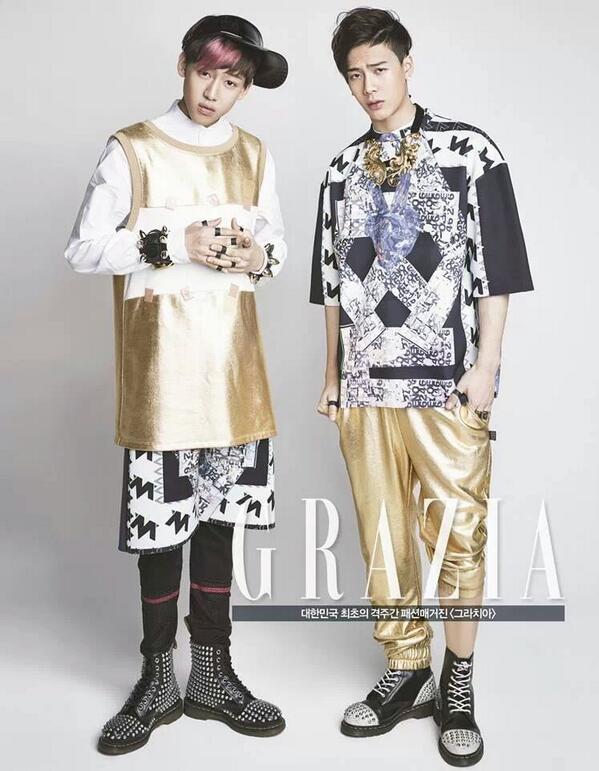 Source:
jpopasia.com
Shared by:
bbizzie